$90,000 Commitment Creates Excellence Fund for the School of Business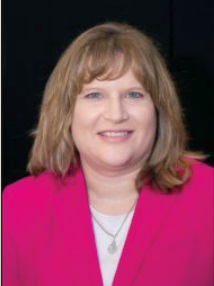 Summer 2017—In January 2017, Jennifer ('92, '93) and Denis Austin made a $90,000 pledge in support of Truman State University's School of Business. Jennifer, who received a bachelor and Master's degree from Truman, is a partner at KPMG. She is working with colleagues to create a KPMG Excellence Fund. This new fund will provide multipurpose funding to strengthen Truman's accounting program.
One of the primary uses of the fund will be to award an annual scholarship to a Truman accounting student and an annual scholarship to a Truman graduate accounting
student, perpetuating the University's outstanding tradition of producing high-quality graduates for public accounting careers. Additional fund usage may include, but not be limited to, faculty development, equipment, speakers, course development and other designated purposes to enhance the accounting program.
"The academic preparation I received at Truman allowed me to enter the public accounting field with the necessary confidence and skill sets required for success. I am excited to provide support for the School of Business to allow future generations of students to receive strong accounting preparation." – JENNIFER AUSTIN